The Indians have made some decent — and some questionable — moves so far this off-season, so it's worth a status check on how these roster moves have effected Indians prospects, if at all.
Indians In Agreement with LHP Boone Logan, Pending Physical
Before Boone Logan, the Indians simply didn't have a solid answer to a left handed batter besides Andrew Miller. That's not really fair, considering Andrew Miller is a solid answer to anyone who steps up to the plate. Since Miller does need to take an inning off every once in a while, the Indians needed to fill the gap.
October rookie sensation Ryan Merritt is potentially the only other lefty in the pen. In a limited MLB sample, the prospect exhibited the opposite of what is now needed:
BAA Left Handed Hitters: .286
BAA Right Handed Hitters: .138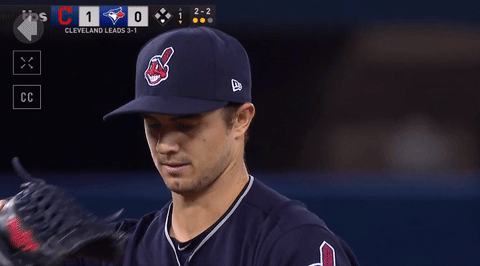 Yeah, I know. Merritt was the reason the Indians won ALCS game 5. Lefty, righty, Merritt shut them all down. Let's get over this honeymoon phase and start thinking about how we're going to make this relationship work.
Actually, RHP Dan Otero was the best answer (besides Miller) the Indians had to lefties, posting a .197 BAA. Still, an actual lefty specialist was needed.
Last year, Andrew Miller held lefties to a .523 OPS.
Last year, Boone Logan held lefties to a .477 OPS.
…in Colorado.
This is a great signing by Cleveland, especially considering the holes they have at the position down on the farm.
Brady Aiken is the LHP star in the system, but his is one that doesn't shine as brightly as it used to. His recovery from TJ has been remarkably slow, leaving a plethora of questions regarding his future viability.
Down the line, the potential falls quickly.
Juan Hillman and Rob Kaminsky both have nothing to their stuff, and are projected to be on the high side of meh. Shawn Morimando got rocked by left-handed hitting in AAA last year. Luis Lugo's only attribute is that he can be average for an extended outing if needed to eat innings.
There was a clear hole here the Indians needed to fill, and they came through.
The even more pressing question is this atrocious outfield.
Indians fans can waste their time all they want getting excited about Michael Brantley hitting off a tee. He's making incredible progress!
We've seen this all before, folks. Last Spring came with all the same fanfare, but when it came time to actually hitting live pitching, every day — the completion of his swing was actually the biggest pain point — Brantley couldn't hack it and spent the rest of the season on the operating table.
Until we see actual baseball being played by Brantley, he's out of the discussion.
I'm not sure what question the Indians were trying to answer with their signing of Wily Mo Pena, but it certainly couldn't have been the one in their outfield.
The answer to that question is Yandy Diaz.
The Indians have a plethora of young outfielders who are talented, but just not quite ready for prime time. If its not Yandy Diaz, the Indians need to make a move for another placeholder OF — one that actually stands a chance of contributing.
I mean…Wily Mo Pena…