Fans of dynasty baseball and prospects alike have had their eyes on the Florida State League all season.  This season alone has boasted some of the hottest prospects in the game and seen them succeed at the Advanced A level and earn promotions to AA.  Players like Nick Senzel, Ronald Acuna, Zack Littell, and Beau Burrows have left their marks on the 2017 FSL season.
This article will feature players looking to climb their organizations' top prospect lists with a strong second half and are all must owns in the deepest of dynasty leagues.  Some of the guys listed have struggled during the first half or spent extensive time on DL, while others have flown under the radar and are finally starting to shine in the vacuum left by the promotion of so many great prospects.
Solak is a solid hitter that boasts a patient approach at the plate with good bat to ball skills.  His power hasn't developed yet, only 7 career minor league HR, but his 14.4% BB rate and 16.7% K rate are impressive.  Solak is a strong up the middle hitter with 62% of his batted balls going to center-right field.  In just his second season of pro ball, the former 2nd round pick out of Louisville has gotten hot in June, slashing .397/.452/.571 with 6SB and 2 HR in 63 at bats.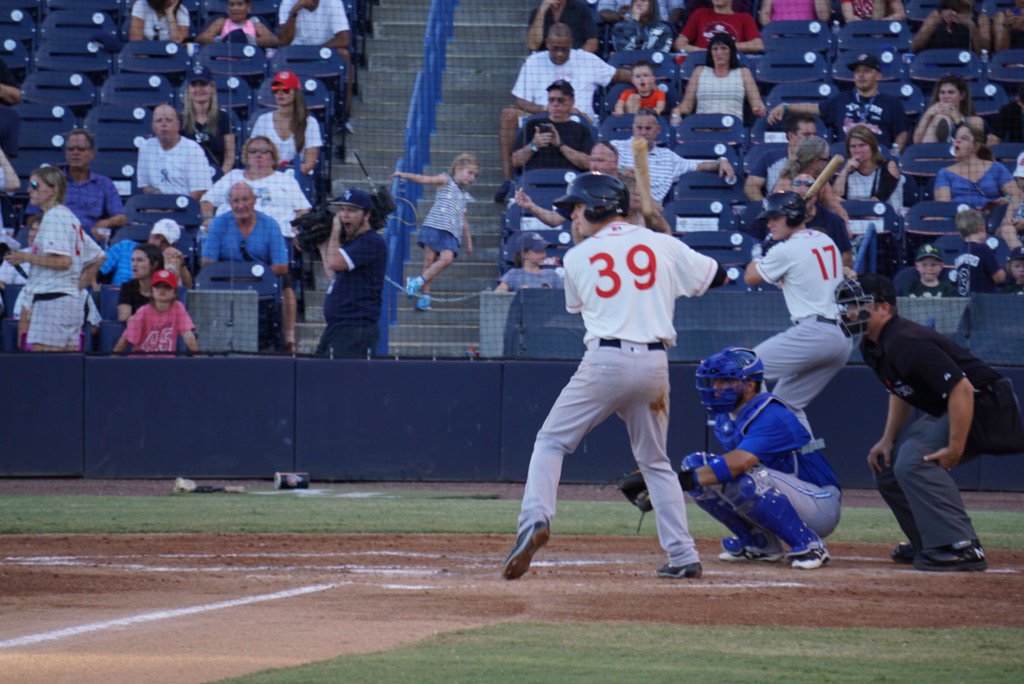 The 23 year old Baez, in his 6th professional season, has a big arm.  Scouts rate his fastball as a 70 grade.  His numbers on the year are underwhelming with a 4.83 ERA and 1.43 WHIP, however, a closer look at Baez though paints a different picture.  A picture of a guy who may be turning the corner.  He has a 2.90 FIP and 3.04 xFIP suggesting that he has seen some bad luck despite his batted ball percentages remaining fairly even with previous seasons.  The biggest difference is his 10.9% K rate compared to career norms in the 7% range.  In June, Baez has been lights out, pitching to a 1.52 ERA and 0.93 WHIP in 23.2 IP while fanning 35.  Buy now!
Riley, 20, is one of the youngest players in the FSL and has held his own so far with a .257/.318/.423 slash line.  While not spectacular, Riley makes this list based on his 2016 second half which saw him blow up to the tune of a .929 OPS and 17 HR in 63 games.  The power is legit.  Scouts rate him a 60 in Raw Power but what remains to be seen is Riley's hit tool.  His 7% BB rate and 23% K rate will turn a lot of owners away and leave doubts to his ability to hit major league pitching.  However, GMs should target him based on his Raw Power, age, and ability to heat up with the weather .  To date, he has already posted a multi HR game to start the FSL second half and has a .952 OPS in 6 games since the All Star break.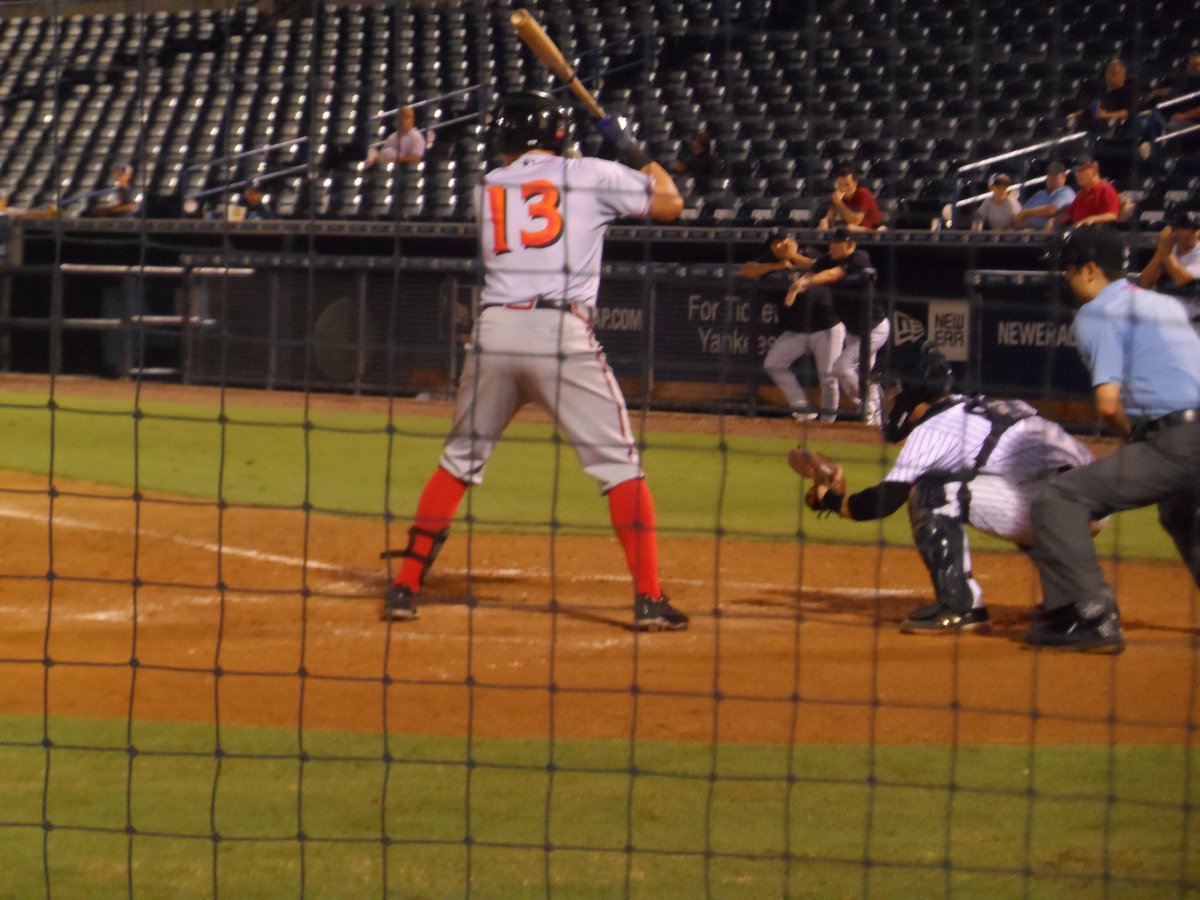 Widener, a 12th round pick in 2016 by the Yankees, was primarily a reliever in 2016 Short Season and Full A ball.  He was good.  Real good.  He totaled 59 K's in 38.1 IP.  This season in the FSL, Widener has been a starter, taking the rubber in 15 starts for the Tampa Yanks and overall sports a respectable but modest 3.65 ERA.  Much like Baez, the true value of Widener lies beneath the surface. He has a 9.52 K rate and 1.07 WHIP in 69 IP.  In his last 20 IP, Widener has dominated to the tune of a 1.80 ERA, 9 hits allowed, 7BB, and 22 K.  His longest start this season is 6 IP and came on June 19.  It remains to be seen how much the Yankees will stretch him out after featuring as a reliever in 2016.
#Yankees Taylor Widener K's #Braves Alex Jackson pic.twitter.com/6JoKW4XoMP

— Jason Woodell (@JasonAtTheGame) June 19, 2017
Palacios, who turns 21 on July 19, was recently promoted to Fort Myers from the Twins A affiliate in Cedar Rapids.  Palacios signed in 2013 out of Venezuela and immediately starting hitting.  He has posted an OPS of .802 in 2014 and .939 in 2015 at the lowest levels of the Twins organization.  Palacios struggled mightily in 2016 at Cedar Rapids with 1 HR in 261 at bats.  The Twins had Palacios repeat A ball at Cedar Rapids and he rewarded them with a .224 ISO and 152 wRC+, slashing .320/.362/.544 in 259 at bats.  His low BB rate (4.3%) implies that Palacios is a free swinger and it will be interesting to see if he can stay hot in the pitching rich FSL.
The Reds signed Gutierrez out of Cuba in Spetember 2016 and in his first pro season stateside, reviews have been mixed.  His 4.63 ERA may cause some fantasy GMs to sell low and, if they do, you should pounce.  Gutierrez has struck out 74 hitters to only 13 walks in 68 IP.  He boasts a 2.89 FIP, 3.01 xFIP, and an awesome 5.69 K/BB rate.  If you can get him, go for it and do not look back.
Alonso, the Mets 2nd round pick in 2016, scorched the NY Penn league in his first taste of pro ball with a .969 OPS, .266 ISO, and 184 wRC+ in 30 games.  2017 hasn't been so kind to Alonso.  An early season DL stint led to 21 games in the first half and a .319 SLG% with 26 K to only 5BB.  Since the FSL All Star break, Alonso has started to reassert himself as one the league's top prospects, winning the FSL player of the week June 19-25, raking a 1.402 OPS with 3 HR, and 14 RBI in 8 games.
The good news about Tim Tebow's promotion to the FSL is that thousands of fans will get to see the Port St. Lucie Mets most consistent hitter in 2017, 22 year old Jhoan Urena.  Urena played in Port St. Lucie in 2016 and was overmatched.  In 115 games, Urena hit .225 and drew 42 walks.  2017 has been a different story.  Urena has walked 43 times in only 71 games and is slashing .306/.403/.461 with 153 wRC+.  Urena is an underrated hitter that still has room to grow into his big 6 ft. 230lb frame.
Junior Fernandez, SP, Cardinals
Fernandez wont turn 21 until next March but has held his own in his first season in the FSL.  While the numbers and metrics dont stand out 6.27 K/9 and a 4.41 xFIP, Fernadez boasts a big arm.  Scouts rate his fastball 70/70 and his changeup 60/70.  He will need to refine his command (26BB in 66 IP) and improve his strikeout rate.  He has been decent, not spectacular.  Fernandez did hit 100 mph in the FSL All Star game in his 0.2 IP of work.
Lourdes Gurriel, SS, Blue Jays
Gurriel signed a 7 year $19m contract out of Cuba in November 2016.  It is highly likely he is owned in most dynasty leagues; however, he makes the list because he has been injured all season.  After starting the season on the DL, he made his debut on April 19, only to hit the DL again the next day.  Gurriel was activated 2 months later and has appeared in 6 games so far this year.  The Jays will take it slow with him, especially after missing the past year and half of competitive baseball after leaving Cuba.  Now that he is healthy, the baseball world will finally see what he can do.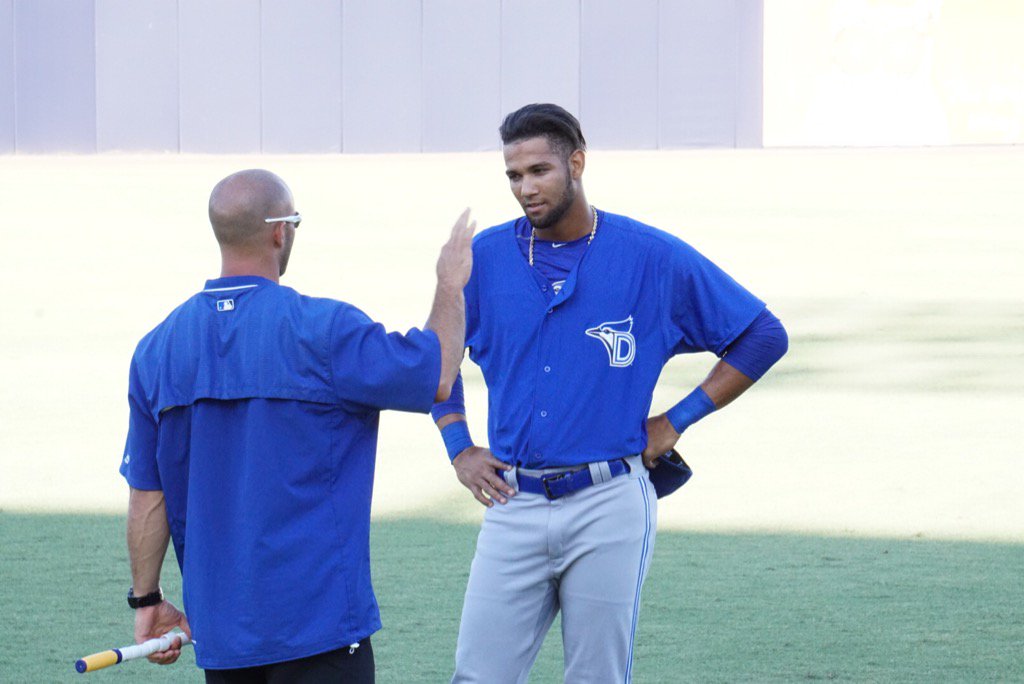 Jason Woodell has written about prospects for numerous sites. He got his start with Prospects1500 and has provided reports on prospects for Baseball Prospectus, 2080 Baseball, and Pinstriped Prospects. Jason is a licensed Physical Therapist Assistant and former model in Jordan. He lives in Tampa, likes dogs, craft beer, and his wife…not necessarily in that order.
Follow him on Twitter @JasonAtTheGame.