The Florida State League, consisting of minor league teams affiliated with Toronto, Detroit, Miami, Atlanta, Philadelphia,  Cincinnati, Tampa Bay, Pittsburgh, St. Louis, Minnesota, and both New York MLB franchises, has been the stomping ground of some of the best players in MLB.  Derek Jeter, Aaron Judge, Gary Sanchez, Noah Syndegaard, Joey Votto, Marcus Stroman, and Jimmy Rollins just to name a few.  Additionally, 9 of the top 15 players in Baseball America's 2017 Midseason Top 100 are either currently playing or have played in the FSL as recent as 2015.
Below are the top 10 prospects to play SS/2B in the Florida State League in 2017.  Criteria is based on advanced metrics such as ISO and WRC+, traditional statistics such as OPS, scouting reports, and fantasy relevance.
10. Cavan Biggio, Dunedin Blue Jays
Craig Biggio's son is seeking to make his own name in his path through pro-ball.  He has a smooth lefty stroke and is slashing .253/.345/.378 with 10 SB and 6 HR.  Biggio profiles as a guy that can do a lot of things good but nothing great.  He has no real stand out tool that scouts measure.  With that being said, he does have the type of swing that can generate loft and makes hard contact.
Cavan Biggio doubles #bluejays pic.twitter.com/9cnO3DFXVx

— Jason Woodell (@JasonAtTheGame) July 8, 2017
9. Jake Cronenworth, Charlotte Stone Crabs
Cronenworth was a 2015 7th round pick of the Tampa Bay Rays out of Michigan.  He has shown a good eye at the plate as evidenced by his 12.6% BB rate.  Like Biggio, Cronenworth makes solid contact, .346 BABIP, but lacks the ability to hit the ball in the air.  His 50% GB rate with a 75% Center-Left spray chart underlies his ability to spray balls to all fields with authority, however, Cronenworth needs to increase his fly ball rate to increase his .379 SLG%.
Jake Cronenworth of the Rays crushing it #FSLallstar17 pic.twitter.com/euc9If57jt

— Jason Woodell (@JasonAtTheGame) June 17, 2017
Solak has been on a tear in the second half of the FSL, slashing .361/.419/.578 since the FSL All Star break.  Solak, a 2017 snub, features a 13.3% BB rate and .362 BABIP.  Like Cronenworth, Solak uses the whole field and has shown good power to the opposite field.  He plays solid defense and has enough speed to sniff out hits and steal 10-15 bases per year
Nick Solak singles off Romano to load the bases #Yankees #BlueJays pic.twitter.com/fRaHA9q4dU

— Jason Woodell (@JasonAtTheGame) July 14, 2017
7. Jermaine Palacios, Ft, Myers Miracle
Palacios, 21 years old, is one of the youngest players in the league and one of the best.  Since his call up from Cedar Rapids on June 23, he has hit 3rd in the lineup 20 of 21 games.  Palacios displayed good power in Cedar Rapids swatting 11 HR and slugging  .544.  The power is something that he hasn't profiled in his early career entering this season with only 4 career HR and could be more of a product of playing in a hitter's park than developing power.  Palacios, signed out of Venezuela in 2013, emerged on the radar of deep prospect lists in 2015, when he hit .370 in 2 stops at Rookie ball as a 19 year old.  He is slashing .341/.372/.424 since joining Ft. Myers.
6. Brandon Lowe, Charlotte Stone Crabs
Lowe, 23, is in his second full season of pro ball after being selected in the 3rd round of the 2015 draft out of Maryland.  He entered 2017 under the radar on every prospect list after posting a .343 SLG% in Bowling Green.  He has added the power to his profile in the Florida State League hitting 9 HR and a .246 ISO while leading the league with a .331 average and 31 doubles.  Lowe also has good command of the strike zone, posting 12.3% BB and 17.6% K rates.  Lowe's strong showing in 2017 should catapult him up the Rays organizational prospect ranks.
5. Shed Long, Daytona Tortugas
Long exploded onto the prospect scene in 2016 slashing .293/.371/.471 with 15 HR and 21 SB between Dayton and Daytona Beach (38 games).  Long started 2017 in Daytona Beach and showed that 2016 was no fluke.  He was named a 2017 FSL All Star with a line of .312/.380/.543 and 13 HR in 62 games.  Long, promoted to AA after the FSL All Star game with teammates Nick Senzel and Gavin LaValley, has a quick bat and uses the entire field.  67% of his batted balls went to Center-oppo before his promotion.  Long's numbers have not followed him to  AA in 19 games but his .140 BABIP suggest bad luck.  His K rate has remained the same while slightly improving his BB rate.
4. Lourdes Gurriel, Dundein Blue Jays
It remains to be seen whether or not Gurriel stays at SS or even in the infield for that matter.  Scouts seem to be united in thinking that his biggest asset will be his versatility.  He has above average raw power and an average in game hit tool.  Signed to a 7 year $22 million contract in the offseason out of Cuba, 2017 has been a frustrating season for Gurriel in pro ball.  He missed most of the first half of the season after being out of baseball for nearly 2 years after his defection.  He was recently promoted to AA New Hampshire where his bat has started to wake up with 4 doubles in his first 15 at bats.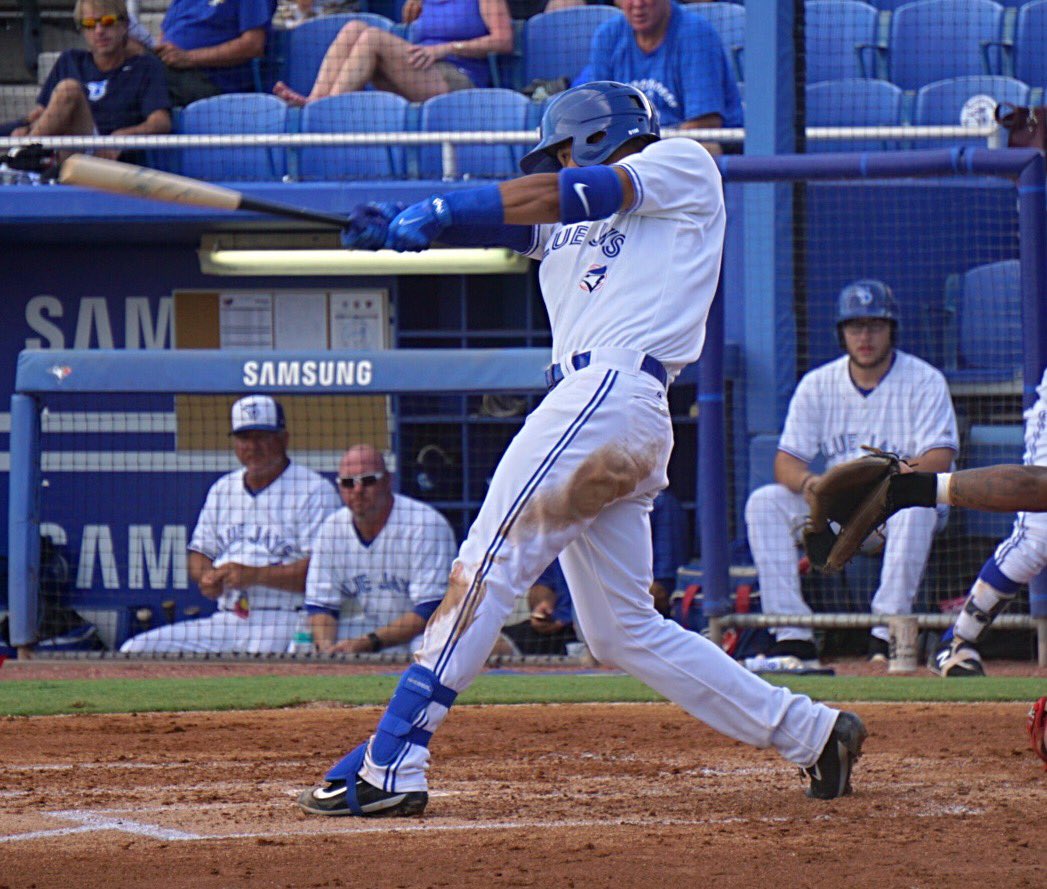 Once considered the prize jewel of the Yankees' farm system, Mateo's stock has plummeted.  With the influx of talent the Yankees added at the 2016 trade deadline, Mateo found himself going from the top overall prospect to the 4th overall in the organization and being forced to switch positions.  Mateo put up respectable numbers in Tampa in 2016 but found himself repeating the FSL in 2017.  Insiders within the Tampa Yankees report that repeating 2017 in High A seems to have negatively affected Mateo's performance on the field.  He slashed .240/.288/.400 in 69 games with 16 walks and 79 K's.  Despite the poor on the field performance and falling out of Baseball America's Midseason Top 100, Mateo was promoted to AA Trenton on June 27 and has been on absolute tear, reviving his fading prospect status.  In 17 games he is slashing .377/.469/.667 with 5 doubles, 3 triples, 3 HR, 9 SB and more importantly, 10 BB.
Jorge Mateo @jorgemateord cranking his 4th HR of the season #Yankees #MiLB #callupworthy pic.twitter.com/FcfzIpMTVx

— Jason Woodell (@JasonAtTheGame) June 25, 2017
2. Cole Tucker, Bradenton Marauders
Tucker, a 2014 1st round pick of the Pirates, is a solid SS with a good eye and above average speed.  Like Mateo, he spent the majority of 2016 at Bradenton and struggled to the tune of a .613 OPS.  Unlike Mateo, Tucker has used 2017 to increase his prospect status, leading the league with 36 SB while posting a solid .368 OBP and 11.1% BB rate.  At this point in his career, Tucker offers little in the way of power with only 24 extra base hits in 66 games
1. Bo Bichette, Dunedin Blue Jays
No prospect in baseball has done more than Bichette to increase his profile in 2017.  Before his promotion to High A, Bichette was having a historic season at Lansing in the Midwest League.  That first half, which saw him slash .384/.448/.623 with 45 XBH in 70 games, earned Bichette a spot on the 2017 Futures Game roster and the cover of Baseball America.  After the Futures Game, Bichette and teammate Vladimir Guerrero, Jr were promoted together to Dunedin.  Bichette has not slowed down since his promotion, posting a line of .367/.394/.467.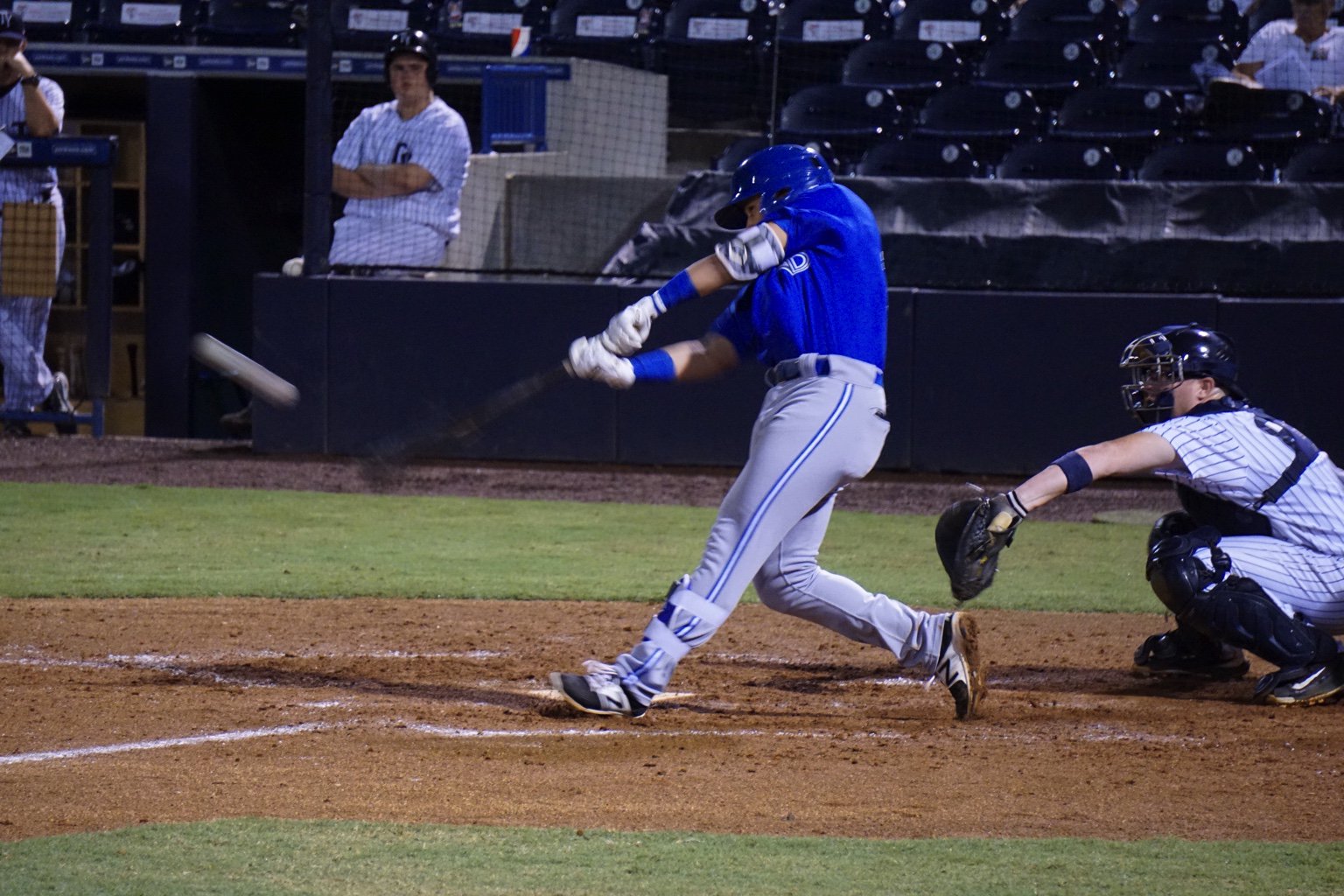 Jason Woodell has written about prospects for numerous sites. He got his start with Prospects1500 and has provided reports on prospects for Baseball Prospectus, 2080 Baseball, and Pinstriped Prospects. Jason is a licensed Physical Therapist Assistant and former model in Jordan. He lives in Tampa, likes dogs, craft beer, and his wife…not necessarily in that order.
Follow him on Twitter @JasonAtTheGame.